: Subway Large
The SUBWAY tile is reminiscent of a metropolitan style, the traditional beveled effect, which is spectacularly successful just for a game of shades while the tile itself remains flat.
Funny and ironic this SUBWAY MAXI reminds us of the staircase that goes down to the SUBWAY, and in this case the designer has used MyMosaic to highlight a personal contribution of the owner of the loft who wanted to indicate a particular London underground station.
The SUBWAY is declined in various colors from Dove Gray, as it appears here, to pastel colors.
It is also present in the catalog in two sizes, Maxi sizes and standard, to better fit different dimensional settings
: Available Colors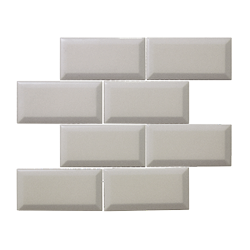 DOVE-GRAY
( TC_SUL_DG )
9.84 x 7.87 in / 25 x 20 cm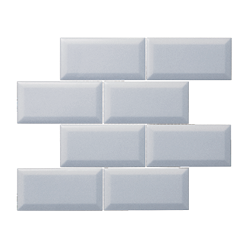 PASTEL BLUE
( TC_SUL_PB )
9.84 x 7.87 in / 25 x 20 cm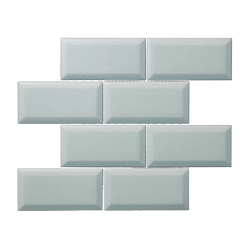 PASTEL GREEN
( TC_SUL_PG )
9.84 x 7.87 in / 25 x 20 cm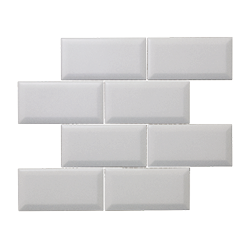 ICE
( TC_SUL_IC )
9.84 x 7.87 in / 25 x 20 cm