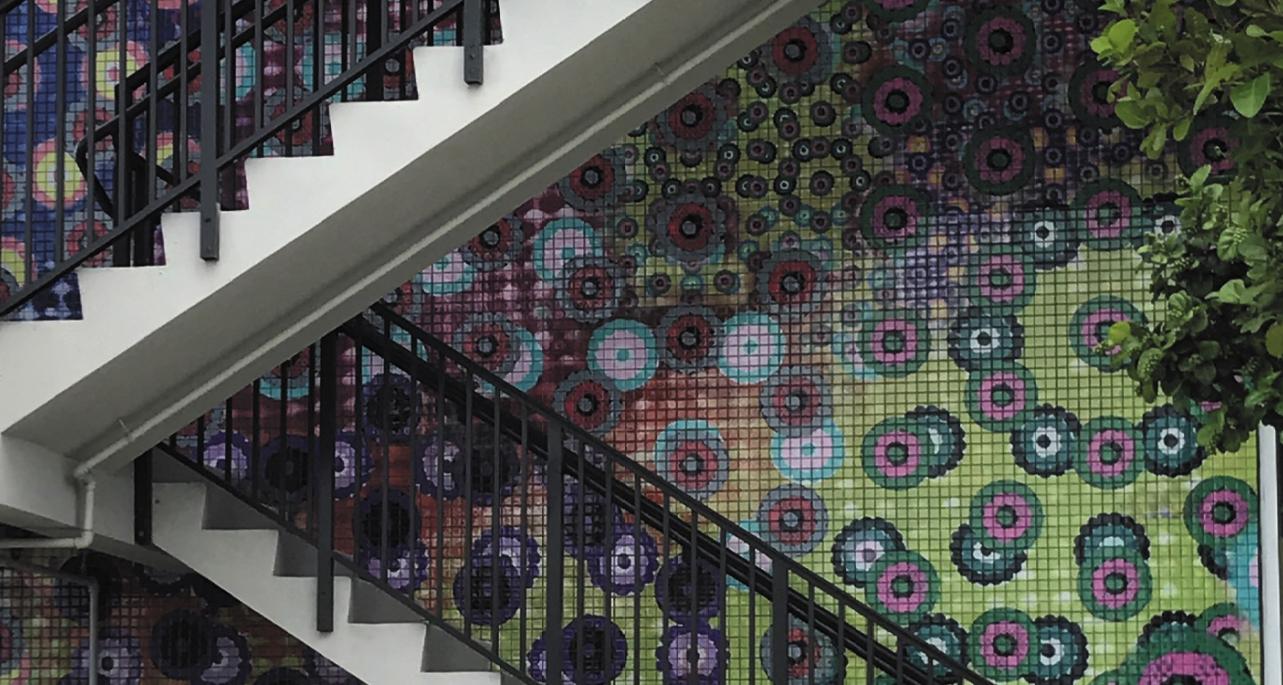 : Atlantic Village
HALLANDALE BEACH (MIAMI - FL)
MYMOSAIC, THE PERFECT INTERPRETER FOR JONATHAN'S ART
Artist Jonathan Brender wants to make more than art. He wants to influence the art world into appreciating each piece by the effort and time it takes for the artist to create a masterpiece. Jonathan created his own pointillism style, which he called "Point Flowers".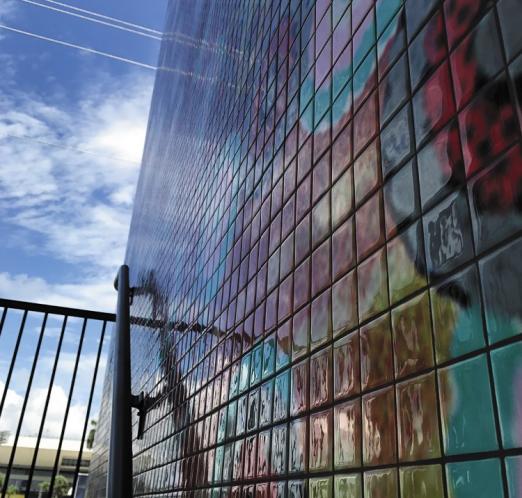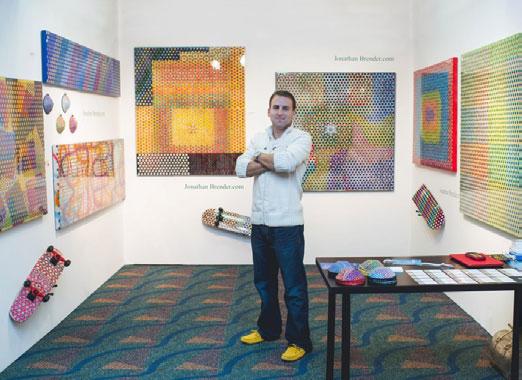 Each piece is handmade, one of a kind, containing tens of thousands of colored painted dots,creating a truly remarkable, beautiful and original piece of art.
The collaboration between the Artist and MYMOSAIC gives the Artist the chance to realize his designs not only on canvas, but also on large scales with a resistant, innovative material.
This exclusive, sophisticated mosaic fit for outdoor and indoor applications, thanks to its innate elements.
MYMOSAIC is chemical resistance, temperature resistance, flame resistance, and abrasion wear resistance.
It has 5 years warranty, easy application, minimal maintenance (Graffiti and other elements can be removed with pressure wash), flexibility, and it is compliant with safety regulations on public places.