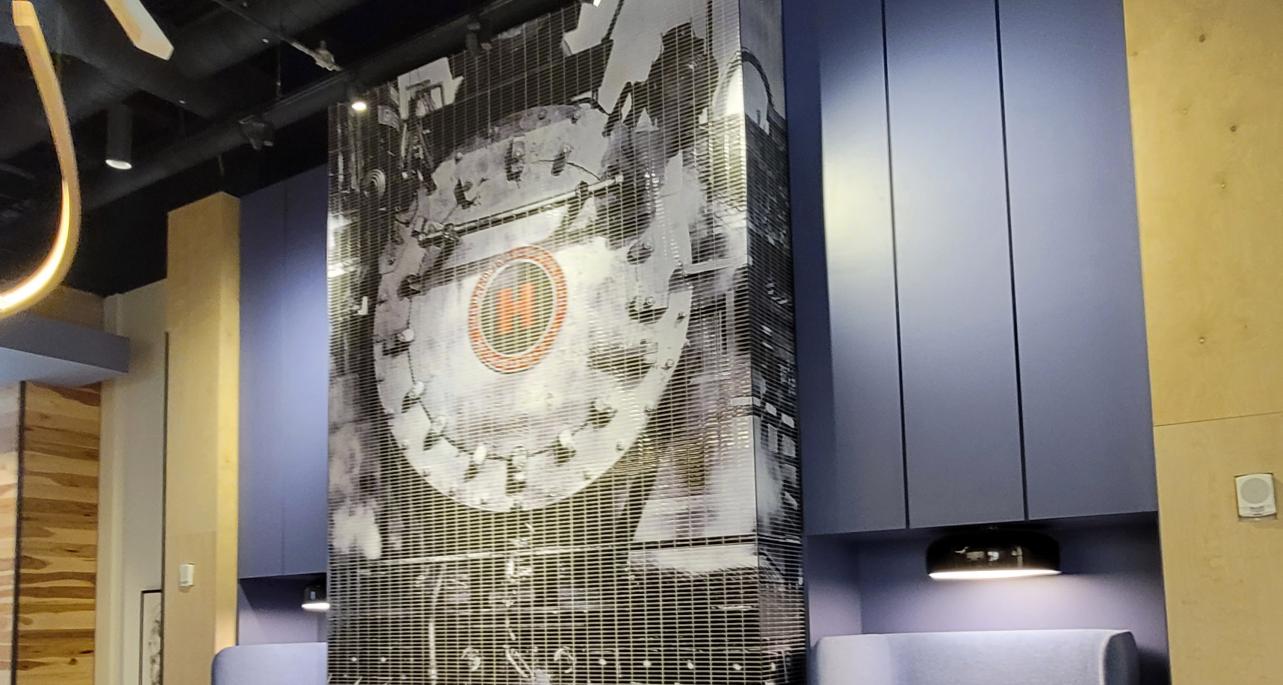 : The Hamilton Phase II
INTERIOR PROJECT: THE PHOTOGRAPHIC MOSAIC IN THE WAITING ROOM
The photographic mosaic surrounding the fireplace in the entrance of The Hamilton Phase II is the real special décor the building needed to refine its unique design. 
The Hamilton Phase II is a 223k square foot project inspired by the growing trend toward living more sensibly. It is located on the Community College of Philadelphia's campus and Museum District neighborhood. It is developed by Community College of Philadelphia and Radnor Property Group and designed by MY Architecture, one of the greatest firms in Philadelphia with deep expertise in urban mixed-use buildings.
The whole project consists of two separate buildings, including respectively 279 units (Phase I) and 297 units (Phase II). The architecture contains also 2.8k square feet of ground floor retail, community plaza, underground parking and residential amenities.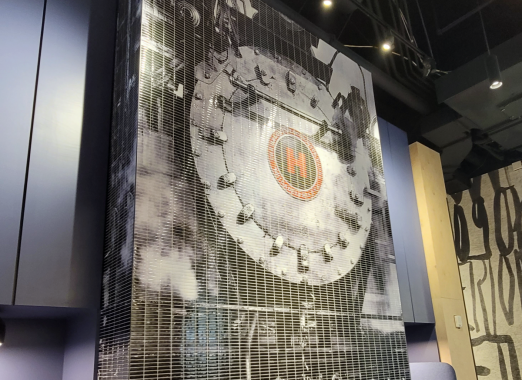 The contractor Belfi Brothers & Co., Inc. has been selected to perform the ceramic tile installation on the Phase II project. The plastic tile train mural has been the most challenging portion of it and, also, the most outstanding one, created to enhance the waiting room.
The final effect – owed to the accuracy of the tiles of the photographic mosaic – is remarkable. The success of the installation in 004_PM (Regular Planking Mosaic) shape was given by the singular idea of flexing the tiles to make them concave and allowing them to bend back so they would have been flat enough to adhere without trying to pull off the wall. 
The result, as well as the whole interior, pays homage to the site's original operation as the Baldwin Locomotive factory. The designer chose a very original black and white picture of an old train which has been adapted to fit flush with the mouth of the fireplace. 
The ductility of MYMOSAIC tiles made the success of the installation possible and the original imaged remained completely unaltered. Moreover, the water and moisture resistance of the tiles is a guarantee of their high quality and resistance over time. The collaboration is proof that all photographic mosaics can reproduce any digital image in a totally customized mosaic, with tiles of different kinds and dimensions.