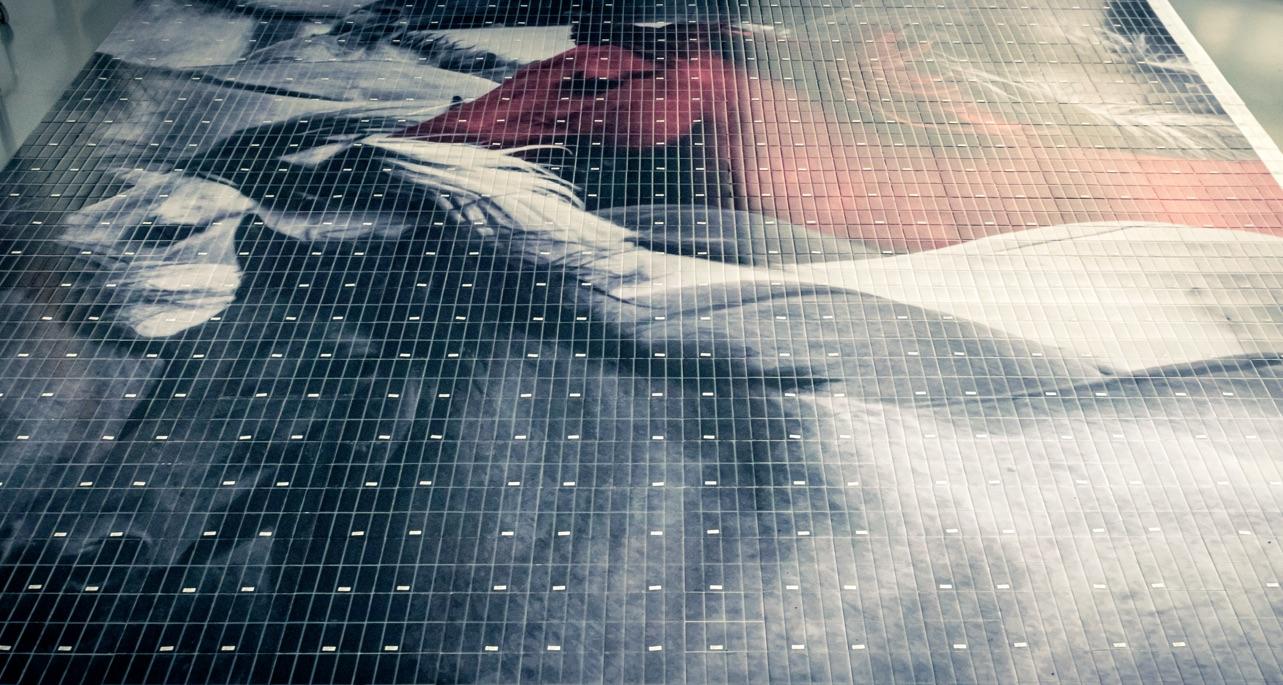 : Memorial High School
THREE NEW PHOTOGRAPHIC MOSAICS: THE BIG MUSTANG MURALS
A modern new building for learning.
There are three brand new photographic mosaics inside Memorial High School, the 161,249 square foot building located in Spring Branch School District (Houston, Texas). 
MYMOSAIC was involved in the creation of three large Mustang murals of incredible effect. It is part of the Phase One of the total rebuild of Memorial, one of the oldest high schools that is still in operation in the district.
This phase involved the addiction of a new classroom wing and, moreover, many site improvements. It was approved in 2017 and developed by a committee of students, community members and district leaders. It is now completed, but it is just the beginning of the big Masterplan. The attention to detail is unparalleled: from Mustang murals to acoustical ceiling, a main central atrium and a modern staircase.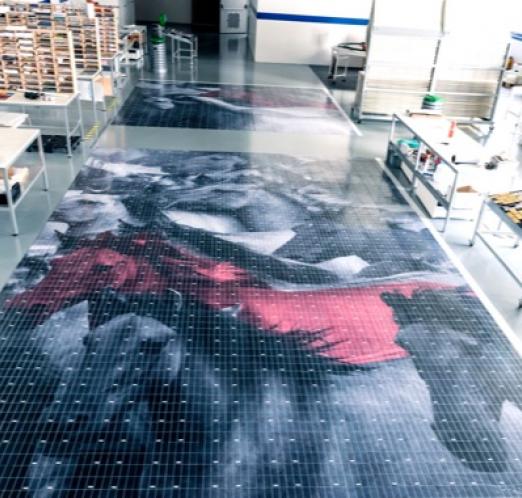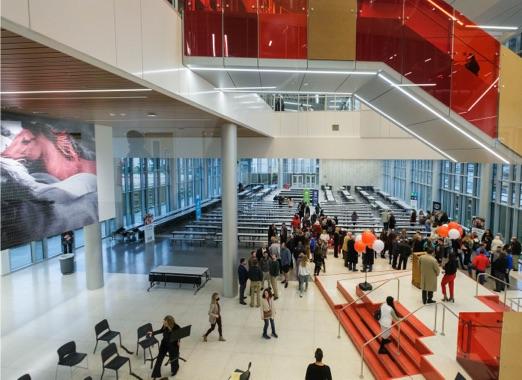 Since opening its doors in 1963, the school has received several renovations and additions. The new classroom building design, realized by Stantec architecture, made the complex really unique; it is the perfect combination between design and functionality. 
The photographic mosaics have been constructed on more than one floor. The first one has been placed at the entrance to the hall, the second on the third and the last one on the fourth. 
Mustangs are an extremely important symbol for Memorial High School. These wild horses are native to Mexico and the southwestern regions of the United States: the mustang herd depicted in the three murals is emblematic of the school's vital and energetic character.
The project was created with a special cut, a vertical planking cut to enhance the moving image. All the three Mustang murals occupy a surface size equal to 551,65 sf. Despite their breadth, the images have not lost their high quality. The red horse stands out in the black and white image thanks to the brilliance of the glossy tiles.
MYMOSAIC tiles can be adapted to fit on every surface and do not lose their quality and saturation over time. They can transform every kind of image into a photographic mosaic; in fact, they can be totally customized in different shapes and sizes. 
Memorial High School's Mustang murals are the perfect example of the final result given by this remarkable hi-tech product.