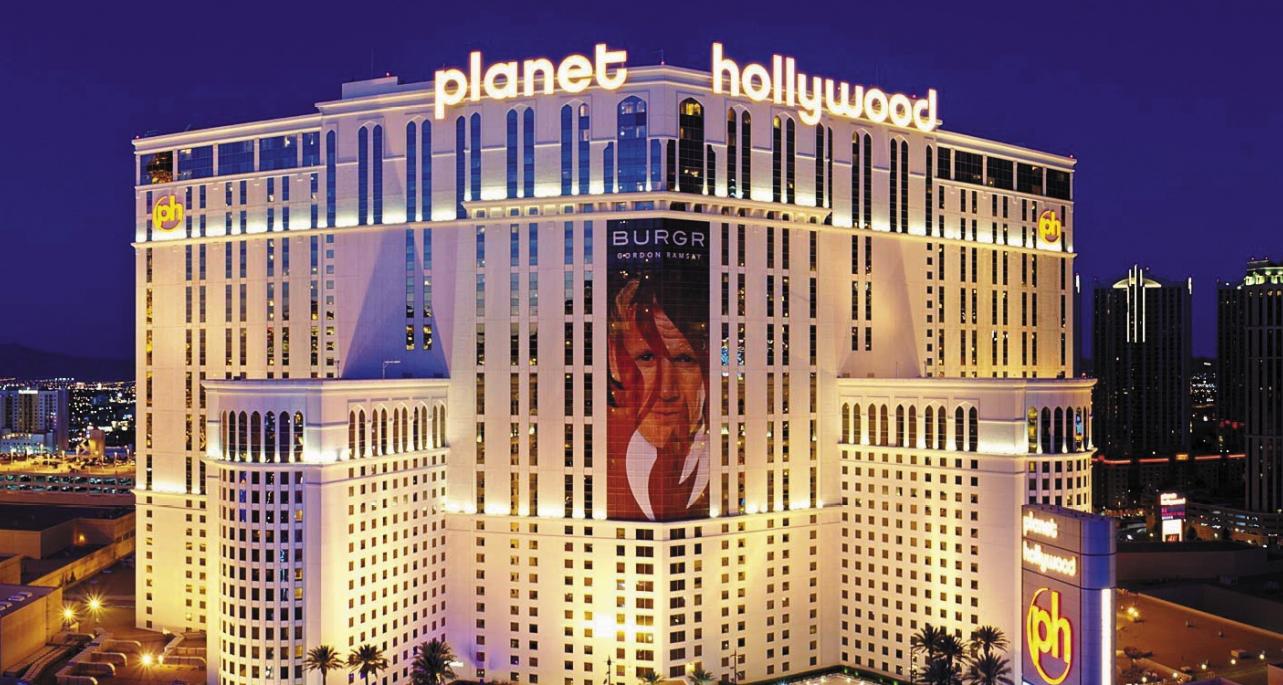 : Planet Hollywood
PLANET HOLLYWOOD (LAS VEGAS - NV)
A LAS VEGAS STORY
The Planet Hollywood Hotel in Las Vegas, property of Caesars Entertainment, has just been remodeled. The partial renovation included furniture, rugs, wall coverings, bathroom fittings and tiles.
MYMOSAIC have been proudly entitled as the supplier of the bathroom tiles for this massive and important remodeling, where tight deadlines and staggered supplies directly to the job site were necessary.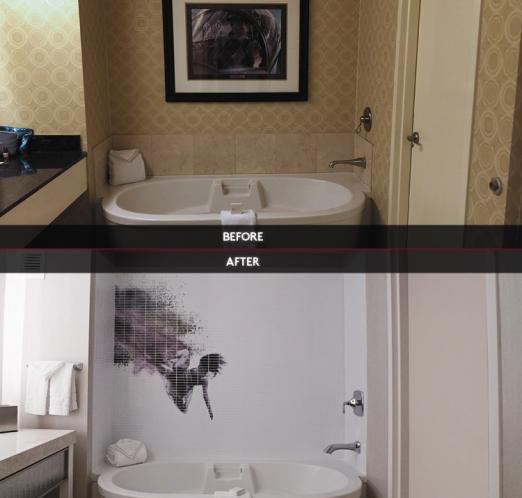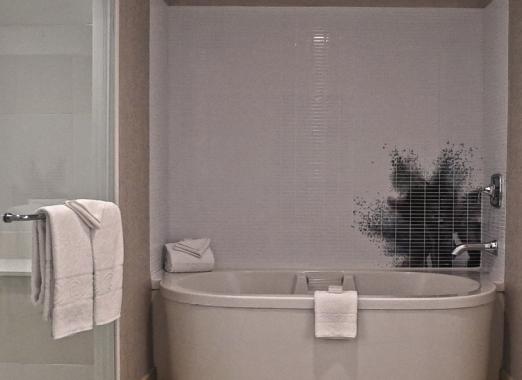 As the work ends up, the use of the MYMOSAIC tiles makes the room absolutely charming, giving a playful but at the same time sophisticated touch.
The product clearly contributes to the overwhelming effect of the bathroom makeover.
MYMOSAIC gives evidence of its great peculiarities: given its minimum thickness MYMOSAIC tiles can be applied onto pre-existing materials without demolition and disposal.
Thanks to the round-edged tesserae, the product has been installed on top of the existing wallpaper with no use of frames or ends. MYMOSAIC tiles are steam and water proof as well as scratch and chemical resistant.
The product is completely certified and patented self-extinguishing, exceeding ASTM and UL regulations.
The company teamed up with the graphic designers and architects awarded for the renovation (Bergman Walls & Associates), to provide a successful and customized solution to the client.
Thanks to MYMOSAIC high production capacity, over 2000 rooms (approx. 45 SF each) have been delivered and installed on time, despite the tight schedule of the program.
A MYMOSAIC supervisor has followed the early stages of tile installation, providing proper directions to the installers in laying the product with precision and efficiency.
The property has selected 3 different graphics as the subject of the backsplash, to create accent walls in the renovated bathroom. As a guest walks through the bathroom door, the installation over the existing bathtub stands out featuring the 004_PM tesserae (Planking Mosaic).