: Back in BACKSPLASH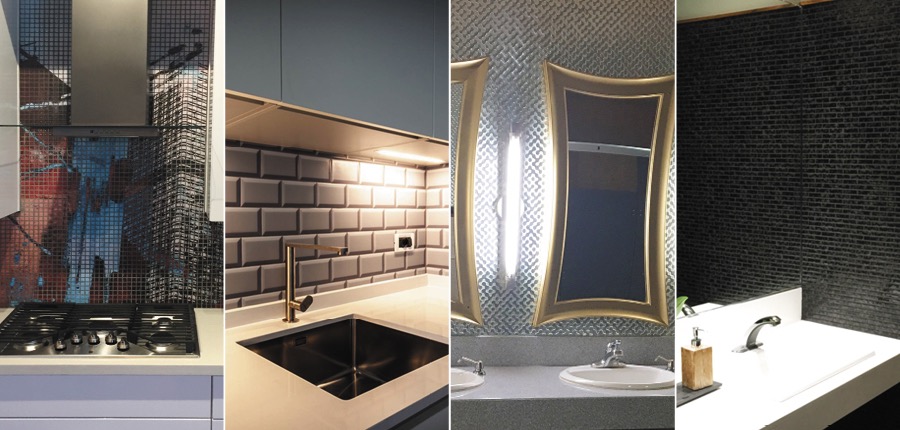 MYMOSAIC gives a new and unique interpretation of the back splash in the kitchen succeeding in making a standard and monochromatic environment fun with the creation of an unexpected decorative element: the wall changes into a metropolitan perspective skillfully transformed into MyMosaic tiles 001_SQ.
A great impact for this back splash in MYMOSAIC created with a maxi size of SUBWAY tile perfectly flat but which appears three dimensional due to the light and shade effect.
Here, a perfectly metropolitan style is recreated by playing with a matt finish tile balancing the gloss of the white conglomerate top.
MYMOSAIC is a mirror among the mirrors in this bathroom where the DOTS tile is used in its totally silver version.The Dots combined with glittery grouting makes everything very precious and shiny, enhancing the effect of artificial light. MYMOSAIC is perfectly suited to be cleaned with degreasing products and offers adequate resistance.
In the refurbished bathroom of the most stylish fusion restaurants in the world, this one placed in Las Vegas, MYMOSAIC has been applied over pre-existing tiles; the design of the tile is a repetitive photographic effect with the intent of recalling the natural erosion of metal with shades that range from green to brown. A Modular Planking 010_MP was used.