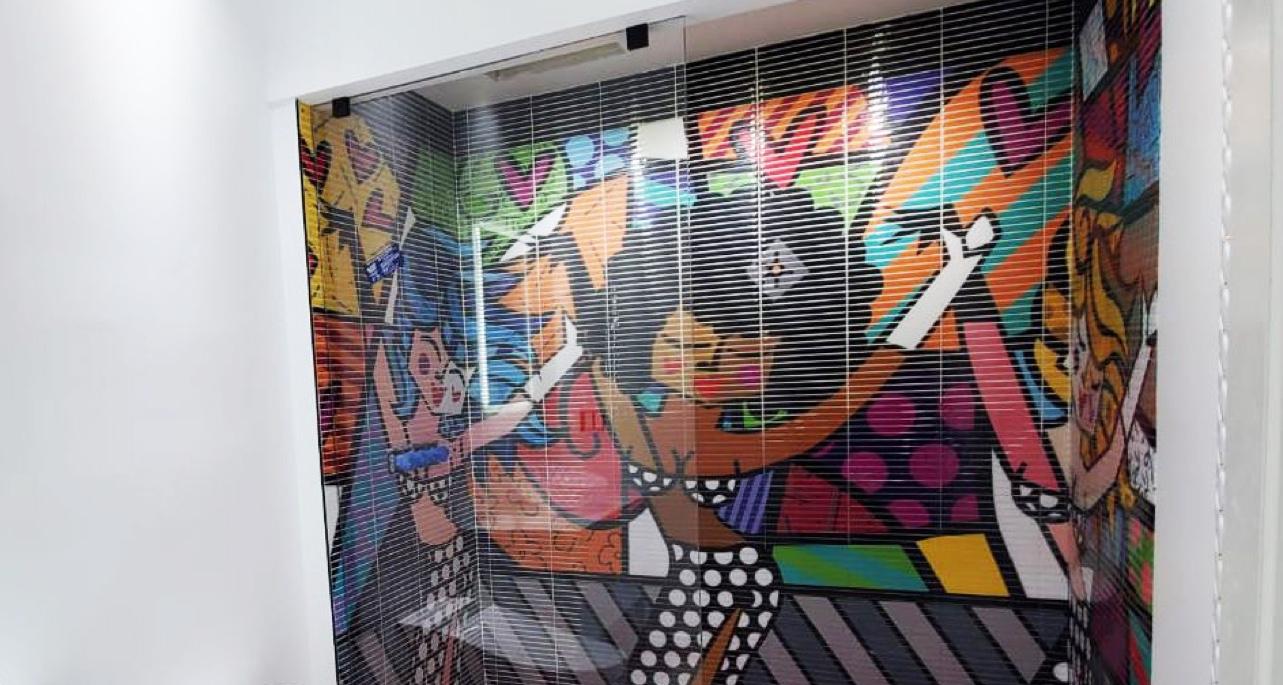 : Destiny's Child Shower
ROMERO BRITTO BY IBERIA TILES: MOSAIC COVERING AND POP MUSIC
The explosive art of Romero Britto authorized by Iberia Tiles has found again a space on a mosaic cladding inspired by Destiny's Child. 
What happens when pop music meets the founder of the happy movement?
The artwork created transforms notes and voices into shapes and colors which spread out into the canvas. A painting comes to life that is a hymn to music, optimism and the joy of living. A multicolored background, broken lines, dynamic shapes and sharp colors, enhanced by a black contour line: all specific features of Britto's art, enclosed in an unforgettable picture.
But who inspired this lively work?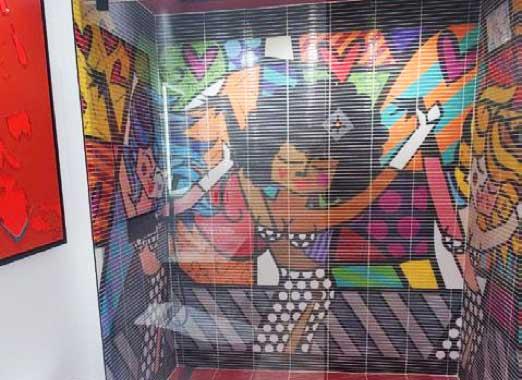 Destiny's Child, an iconic pop music group of early millennium, was one of the most important female bands of Contemporary R&B. Founded in Houston, Texas, it achieved worldwide success in the 200s thanks to its latest lineup: ultra-famous Beyoncé, Kelly Rowland and Michelle Williams. Their songs, danced and sung all over the world, are very famous: among the others Survivor, Lose My Breath, Soldier.
The musical trio became a painting and it has been transposed into planking format tiles. The lively and pop world of Romero Britto art comes to life in a joyful and fun decor, for an amazing and one-of-a-kind shower.
Thanks to the ductility of the products it was possible to match the red of the painting creating a floor in a perfect nuance. The lights exalt the color of the mosaic, lighting up all the brilliance of Britto's painting. In addition, the water and humidity resistance of the tiles ensures a long life to the shower inspired by Destiny's Child artwork.
The collaboration Romero Britto by Iberia tiles does not end here. 
The creations of this artist met the avant-garde and innovative tiles, giving life to a joyful, versatile and brilliant collection. The application possibilities are endless, thanks to the unique features of the tiles: lightness, ductility, resistance to water and humidity.