B-Classic, a mosaic wall cladding inspired by roman friezes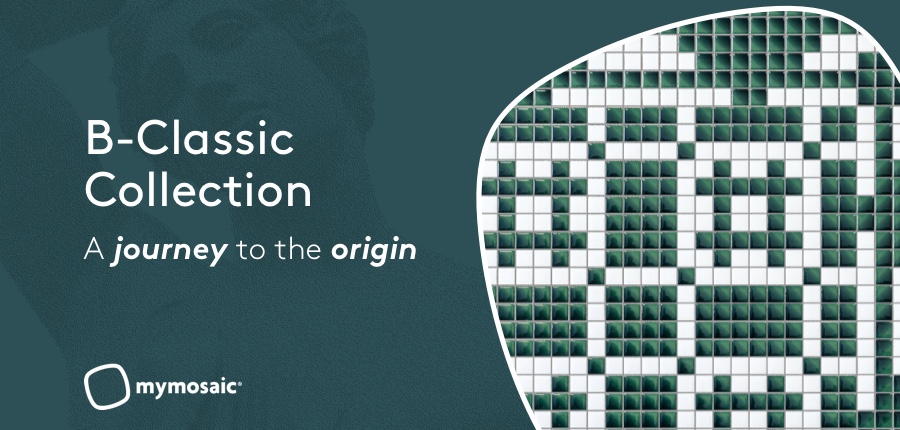 What more than a mosaic evokes ancient civilizations' splendour and expert handcrafted gesture?

Since the times of ancient Rome, this technique has been used to decorate and embellish rooms, combining colored tiles and arranging them to create geometric shapes and wonderful designs. Now as then, the mosaic is capable of creating environments with a classic taste and timeless and everlasting elegance. 

B-Classic Collection has been designed to revive the origin of mosaic floor and wall cladding, without forgetting MyMosaic's unique and modern features. 

This collection combines Ancient Rome's essencial and strict lines with the contemporary elegance of wall claddings. A classic choice for environments with a refined allure. 

In the ancient Rome mosaics could be found in houses or in thermal baths and they were often perimeter decorations, with geometrically inspired friezes. 

With its B-Classic Collection, MyMosaic resumes strict black and white geometric shapes, while matching three other intense colours: blue, green and dark red. 

The technique and materials make it possible to create colour shades, to give a three-dimensional effect, renewing the mosaic floor and wall cladding's aesthetics and art. 
B-Classic collection, thanks to the presence of a modular decoration, is particularly suitable for a floor use: it allows to make the game of the tiles infinite and to decorate an entire surface or just a few portions, making carpet effects. 


With this ancient and austere style mosaic floor appears today extremely elegant and timeless. 
The B-Classic collection matches cutting edge technology with the precious and endless art of the classic mosaic. 

MyMosaic makes it possible to decorate any type of environment, with its unique features. It is indeed a light mosaic floor or wall cladding, suitable for use in indoor and outdoor applications, like spas or thermal baths, thanks to its humidity and water resistance.