: Celebrating Relations
The Large Square matte tesserae reproduce in MYMOSAIC a watercolour by the Milanese interior decorator Maradidisegni, calling to mind the 1950s fabric designs that are now enjoying a second lease of life in the world of fashion. 
The mood of this room stems from the golden era of Italian design and finds connections and realtions with Mid-Century Modernism. 
In a Milan design hotel the interiors highlight the peculiarity and extreme attention to the ambience, which is furnished with iconic design pieces such as the Eames Lounge Chair and an Alvar Aalto suspension lamp. 
Given its minimum thickness MYMOSAIC can be applied to pre-existing materials without demolition. It can also be positioned, as in this case, in the centre of a wall without a frame thanks to the round-edge tesserae.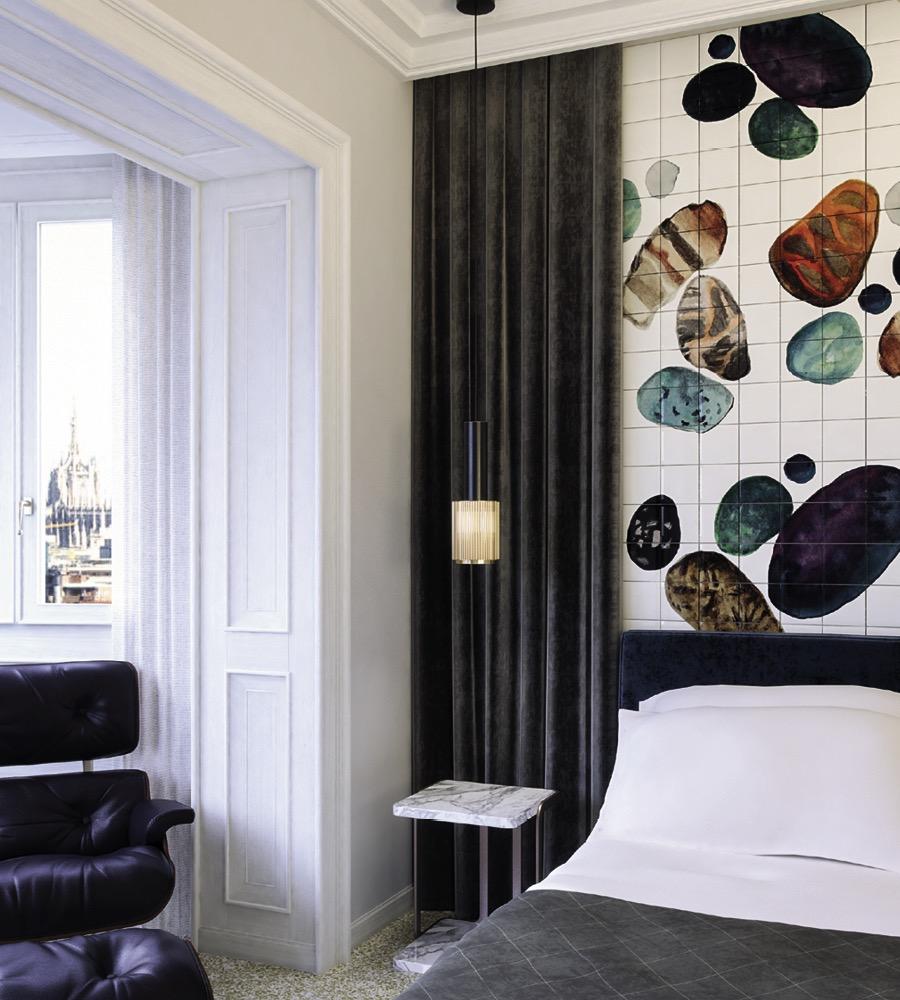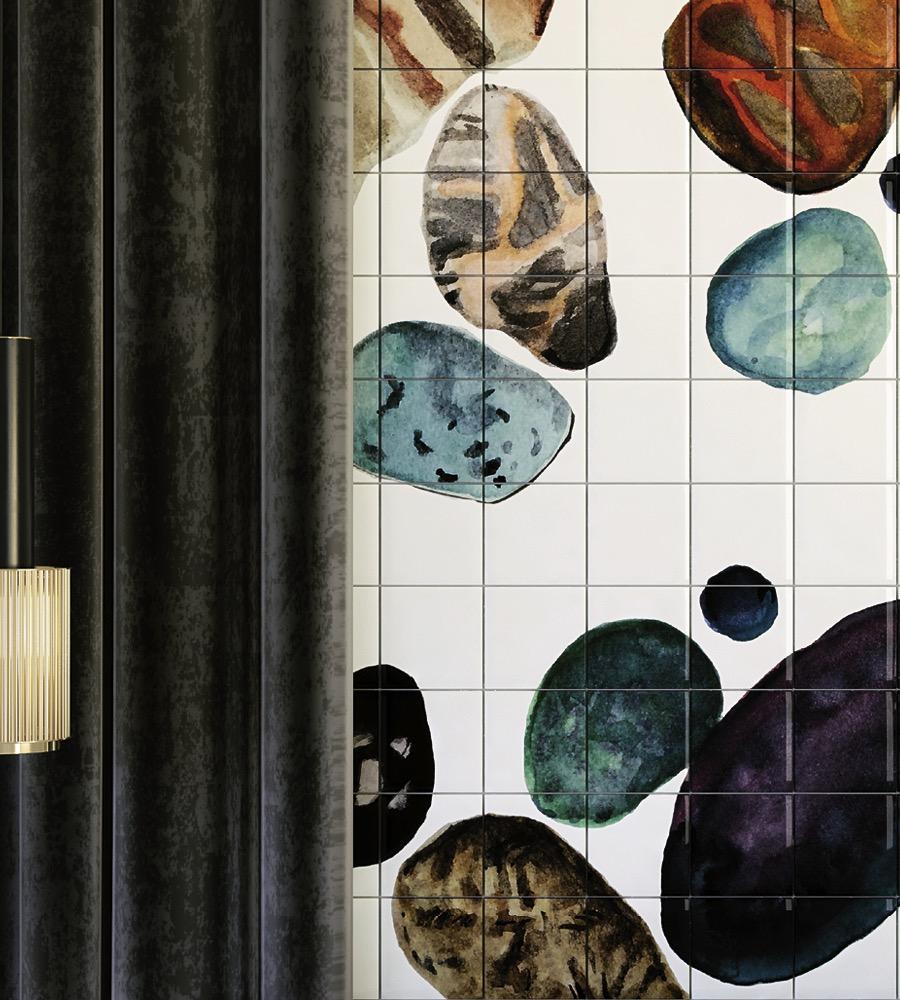 : In the mood
More images suitable for : Celebrating Relations