: Collective Paths
The exuberant mosaic at the end of a corridor, which is both decorative and functional, reproduces a street art photography. The glossy Regular Modular Planking tesserae, staggered like bricks, give the mosaic an urban imprint. 
In a comfortable and minimalist New York lifestyle hotel the interiors reflect the character of the city, blending cement and steel industrial finishes with soft carpeting and the luxury of marble. 
The pluses of Mymosaic, as can be imagined from the scene on the following page, are that it is lasting, shock-proof to trolleys and carts, and is certified and patented as self-extinguishing. 
Then there is the personalization that also makes it possible to add the number of the guestroom or the floor to the mosaic.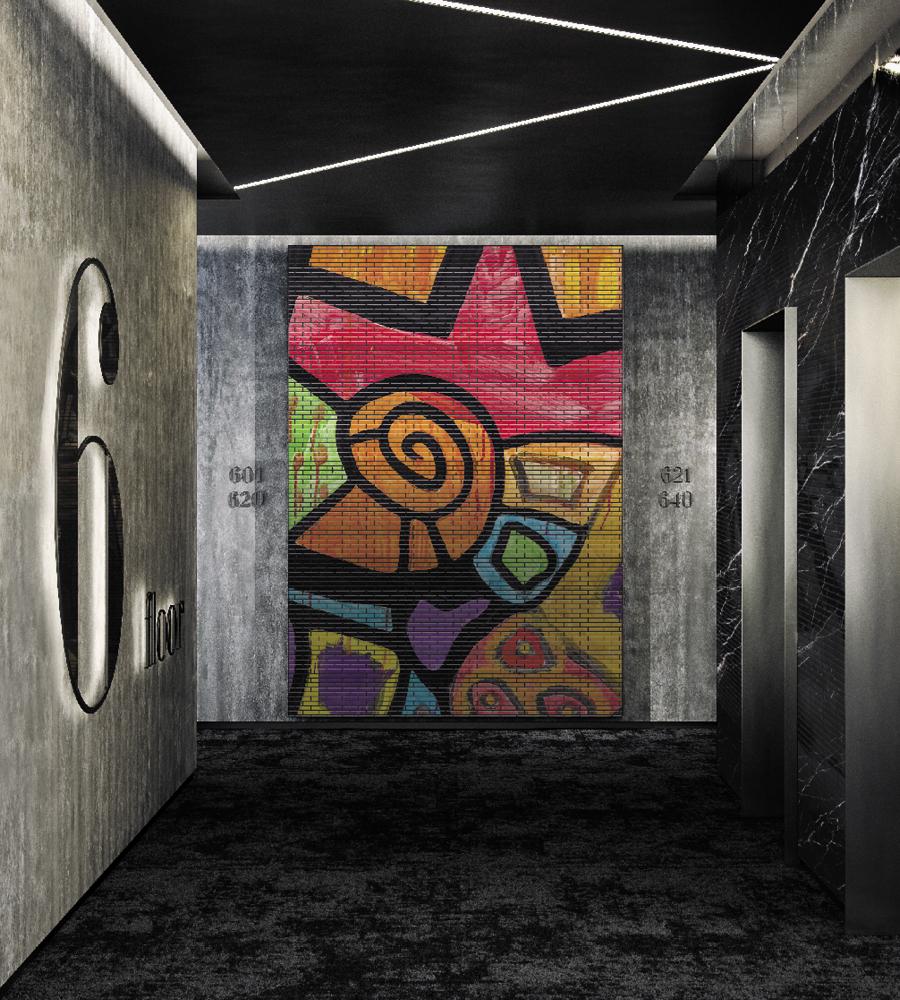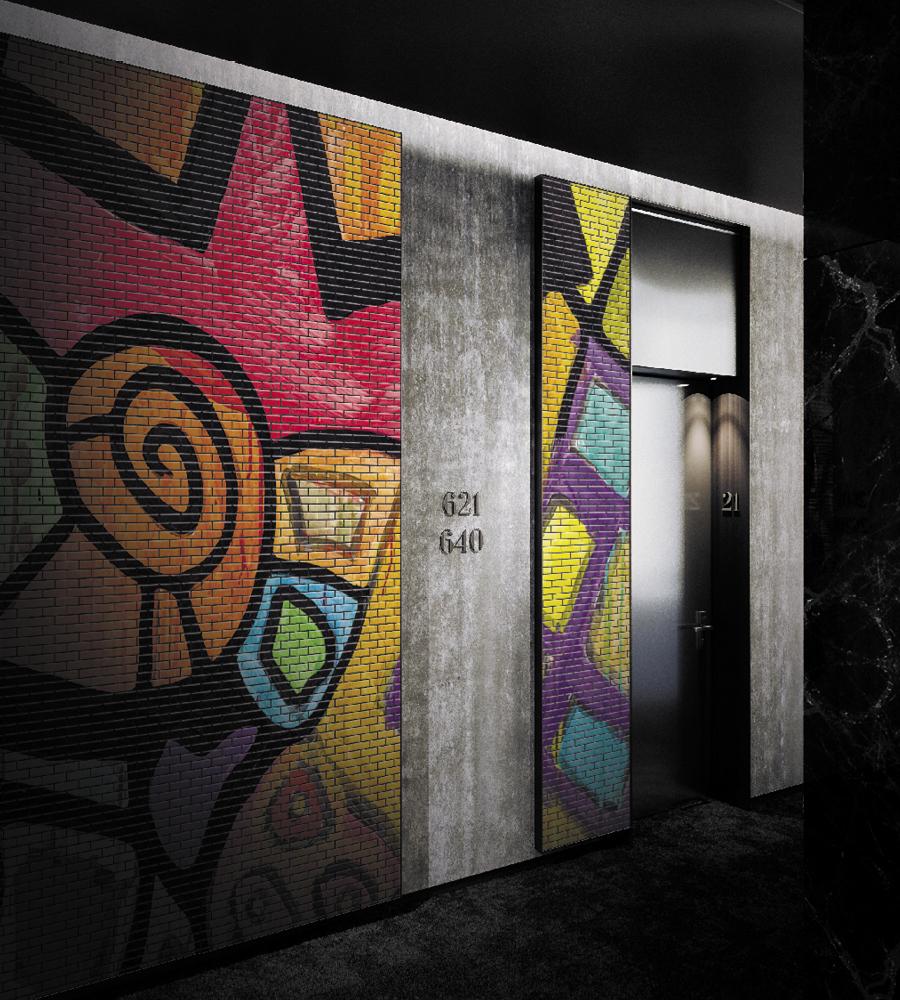 : In the mood
More images suitable for : Collective Paths