: Full Immersion
The swimming pool of this hotel is inspired by traditional naive paintings and the image of the tropical jungle, reproduced in mosaic on the wall, is by Henri Rousseau. The references to Mexican culture are evident, such as the background of some portraits of Frida Kahlo and the contrasting colors: the green of the wall, the red of the orange-peel plaster and the beige of the swimming pool stones.
The tiles used along the wall emerging from the water and on the immersed wall, which create continuity to the image, are respectively Maxi Square and Medium3.
Here MYMOSAIC shows the standards of excellence for the outdoors: it is resistant to the sun and bad weather, it is scratch-resistant and resists extreme changes in temperature. Moreover, thanks to its polymer base it is resistant to fungi and molds.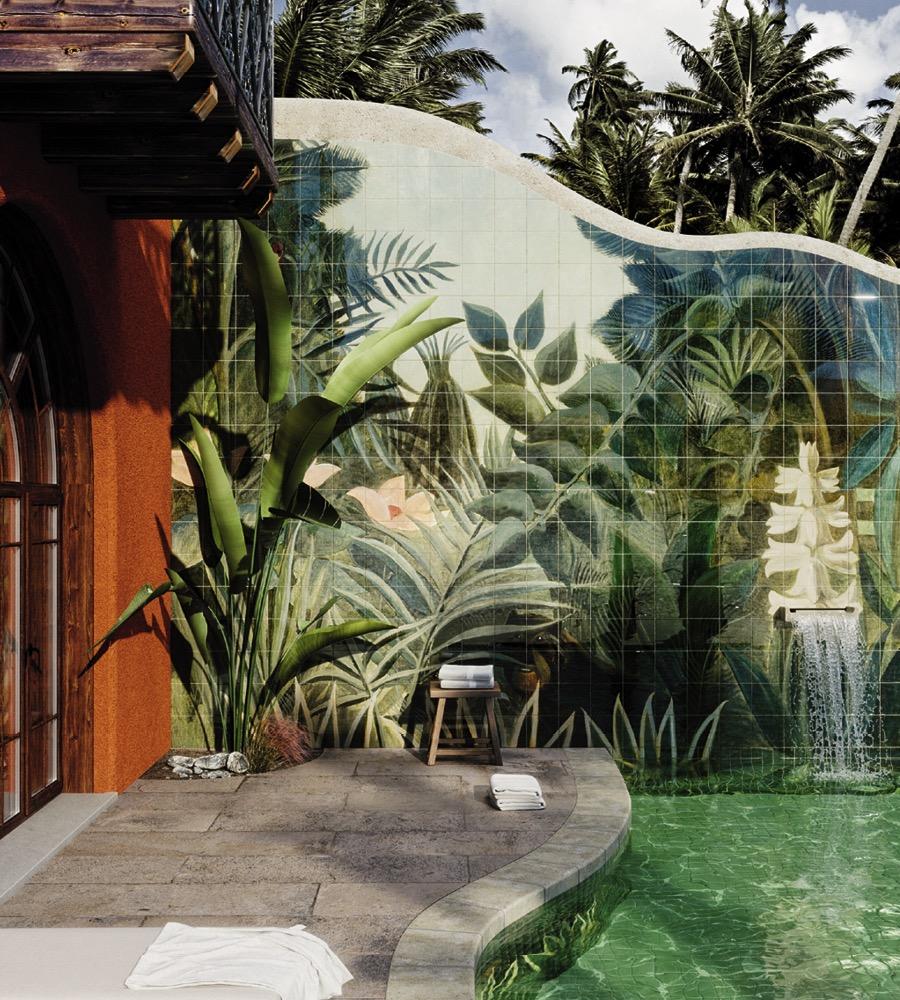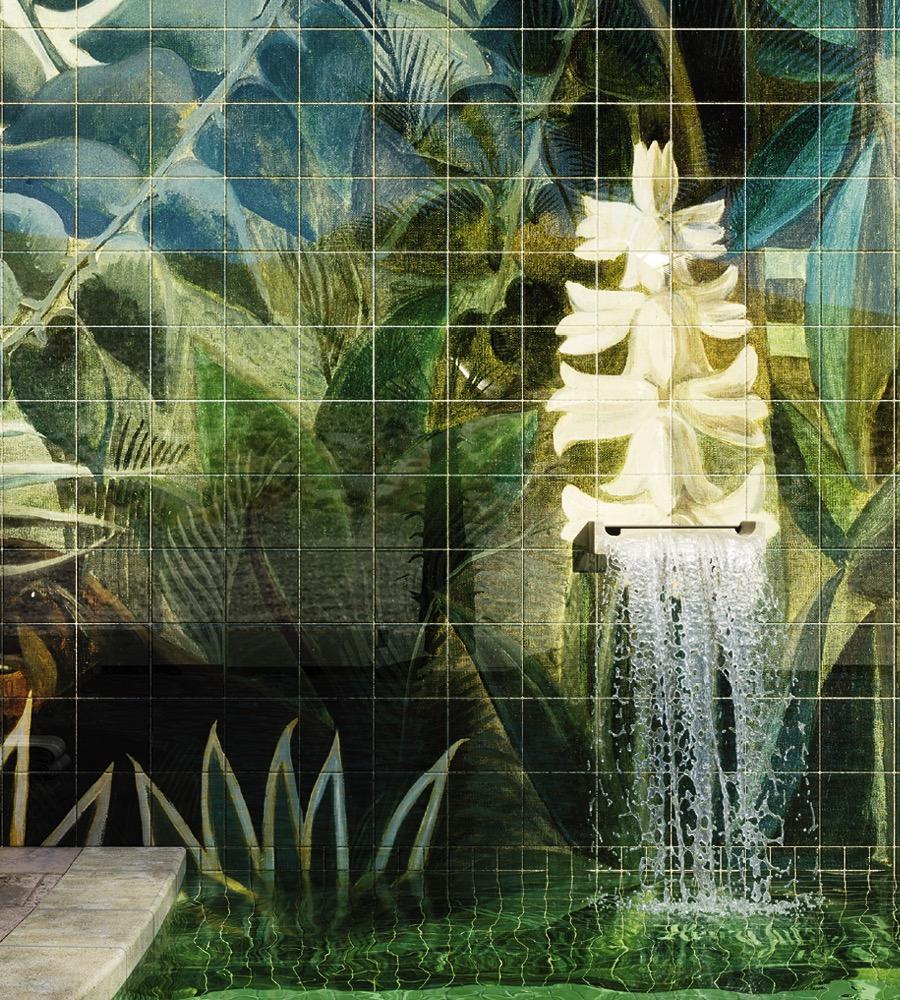 : In the mood
More images suitable for : Full Immersion