: Ribbon
We follow the interweaving plays of MyMosaic that goes from wicker to more voluptuous weaves: black velvety ribbons combined with silver or gold, embellishing the walls with elegant decorations.
Once again it is the grouting that enhances the contrast with the glossy property of the material, in this application RIBBON recalling velvet and silk combined with each other.
Silver and gold are absolutely brilliant and rich with unexpected effects in a simple tile.
The wall then takes its place as a valuable addition thus characterizing the whole scene.
: Available Colors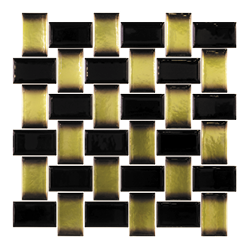 GOLD
( TC_RIB_GD )
9.84 x 9.84 in / 25 x 25 cm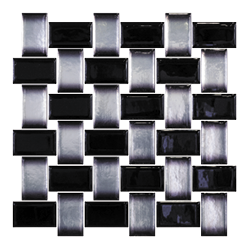 SILVER
( TC_RIB_SV )
9.84 x 9.84 in / 25 x 25 cm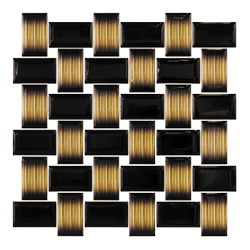 BLACK VELVET
( TC_RIB_BV )
9.84 x 9.84 in / 25 x 25 cm