: Salix
This page opens with a rich presentation of various interpretations of wicker weaving: SALIX, so flexible and natural-looking, is presented again in MyMosaic, removing its delicacy from exposure but leaving the rich effect of the intertwining, reinforced by the movement of the ribbons.

The columns of the restaurant / bistro are gracefully decorated, made shiny but warm with such innovative decor.

There is room even for wicker slightly faded from wear, so dear sometimes in the d'antan furniture, in addition to various weaves.

A very special effect is then strengthened by the grouting that fills the tiles left empty by the interweaving, creating an interesting contrast between glossy intertwining and opaque grouting.
: Available Colors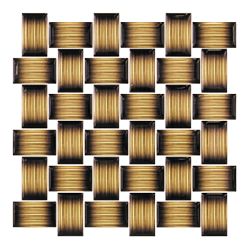 NATURAL
( TC_SAL_NA
9.84 x 9.84 in / 25 x 25 cm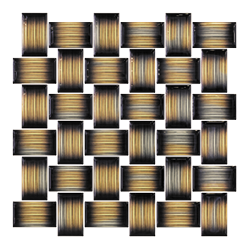 VINTAGE
( TC_SAL_VI )
9.84 x 9.84 in / 25 x 25 cm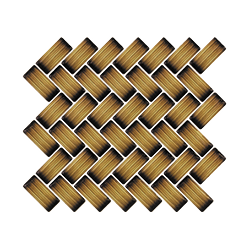 NEST
( TC_SAL_NE )
9.05 x 7.48 in / 23 x 19 cm