: Ripple Small
We enter a fresh and contemporary world with the RIPPLE tile presented in this photo in the Pastel Blue color and in the small size.
Each tile shows its depth thanks to the repetitive design, creating dark light effects always in the light shade of pastel colors.
It is ideal to bring freshness in an outdoor area, but also for a back splash in the kitchen or bathroom surrounds.
: Available Colors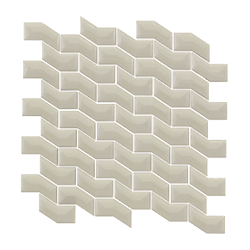 DOVE-GRAY
( TC_RPS_DG )
9.05 x 9.45 in / 23 x 24 cm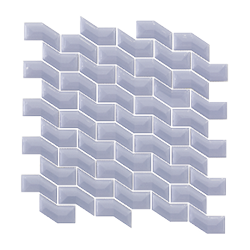 PASTEL BLUE
( TC_RPS_PB )
9.05 x 9.45 in / 23 x 24 cm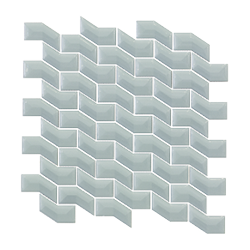 PASTEL GREEN
( TC_RPS_PG )
9.05 x 9.45 in / 23 x 24 cm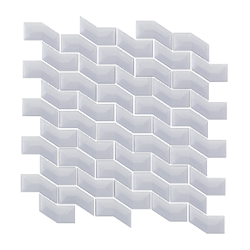 ICE
( TC_RPS_IC )
9.05 x 9.45 in / 23 x 24 cm